To explore a new path for the transport modernization led by informatization and intelligence, and to promote international exchanges and cooperation, the18thITS Asia Pacific Forum is officially opened on April 27, with the theme of "ITS Driving for a Better Life". Hosted by Chengdu Municipal Bureau of Transport, Chengdu Municipal Bureau of Exposition, China ITS Industry Alliance, and co-hosted by Chengdu Communications Investment Group Co., Ltd. the Forum lasts for three days.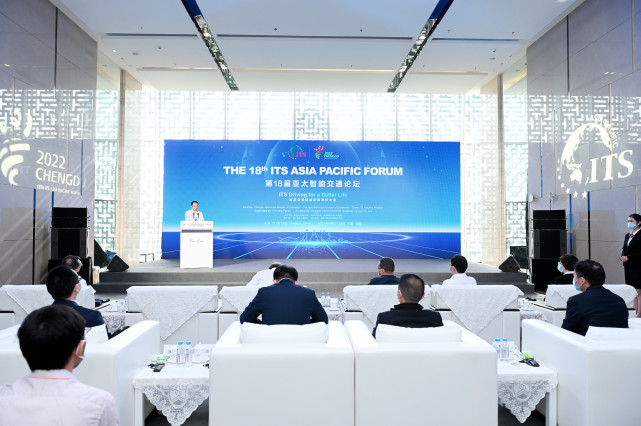 In responsetothe ongoing COVID-19 pandemic worldwide, and to ensure the holding of asafeevent, the organizer has built the cloud Forum that is held digitally by onlineZoommeeting plus live broadcast. The application of such technical means has become one of the "new" features and "new" highlights of this event.
Leaders of ITS organizations,experts in the transportation sector and big noises in the academia from Asia-Pacific, Europe and the United States, will gather in the cloud Forum to enjoy the ITS industry feast by giving speeches, and exchanging ideas through the videolivebroadcast.
Meanwhile, a series of keynote speeches will be given by the ITS experts,movers and shakers, from multiple perspectives and dimensions such as theory, technology, cases, planning, low carbon, security, digitization, industry, and policy. Those big shots will explain in depth the issues of "ITS Driving for a Better Life".
It is understood that the ITS Asia Pacific Forumis the most important annual intelligent transport event in the Asia-Pacific region and one of the major exchange events in the world intelligent transportation sector.
As the host city of the Forum, Chengdu schedules over 20 sessions including Opening & Closing Ceremony, Plenary Session, Executive Session,Technical & Special Session, Interactive Session, Youth Forum and Asia-Pacific Session. The Forum focuses on 10 hot topics such as "future mobility, smart city, smart logistics, integrated transportation, transformation of digitized transportation, transportation infrastructure, charging and swapping technologies, ITS ecosystem security, AI-powered transportation intelligence, smart and "dual carbon" highway development, 5G Internet of Vehicles empowering self-driving and intelligent transportation, self driving revolutionizing future travel, application and discussion of spatiotemporal big data in intelligent transportation technology, rail transit intelligence, smart aviation, multimodal transport and smart containers, smart cars for a better life, and the development of integrated transport big data". The Forum will also gather innovative resources and tap new energy to promote the future high-level development of intelligent transportation industry for Chengdu, contributing to create a "Chengdu Model" of intelligent transportation.
In addition, the organizer has reconstructed the scene with electronic exhibition. Using technical forms (pure panorama, cloud display of on-site exhibition hall ) and new technology applications ( 5G, audio and video technology, big data, AI), the Forum integrates exhibition, business negotiations, and exhibitor services. While breaking the limitations of physical space, time, and exhibiting costs, the Forum allows exhibitors and merchants to have more frequent interactions, more accurate and efficient communication opportunities, and better interprets "ITS Driving for a Better Life".
Disclaimer: This article is reproduced from other media. The purpose of reprinting is to convey more information. It does not mean that this website agrees with its views and is responsible for its authenticity, and does not bear any legal responsibility. All resources on this site are collected on the Internet. The purpose of sharing is for everyone's learning and reference only. If there is copyright or intellectual property infringement, please leave us a message.