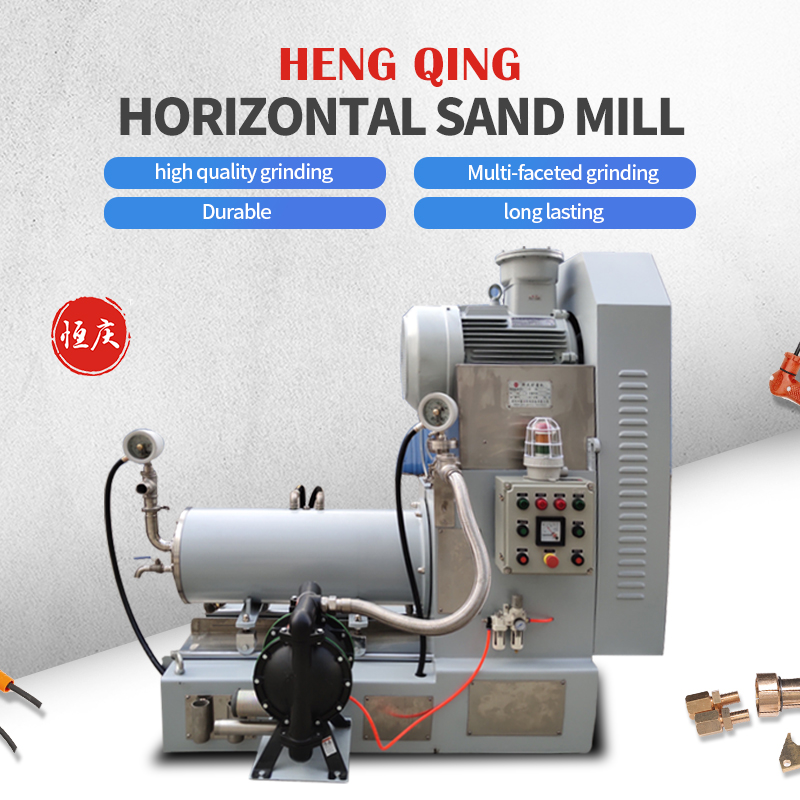 Sand mill is a kind of wet ultra-fine grinding equipment, which is widely used in the grinding of materials in the production process of paint, ink, architectural coating, pesticide, new energy and other industries. Sanding mills have different classification methods: according to the structure and shape of the disperser group, they can be divided into disc type and rod pin type; Different models can be distinguished according to the volume rise of the cylinder; According to different discharge modes, it can be divided into static discharge or dynamic discharge; According to the different placement of the motor, it is divided into external motor type and built-in motor type. Clean the sanding mill: first of all, remind everyone to pay attention to the sequence of color change. When arranging production, try to arrange the color paste from light to deep, so as to save time and solvent and avoid directly changing from black to light When cleaning the sanding mill, first flush the sanding mill with the resin solution of the current color paste until the current color paste has no color, and then flush the sanding mill with a little solvent / water. The colored substrate and cleaning solvent used for cleaning can be collected and stored for grinding the next batch of materials.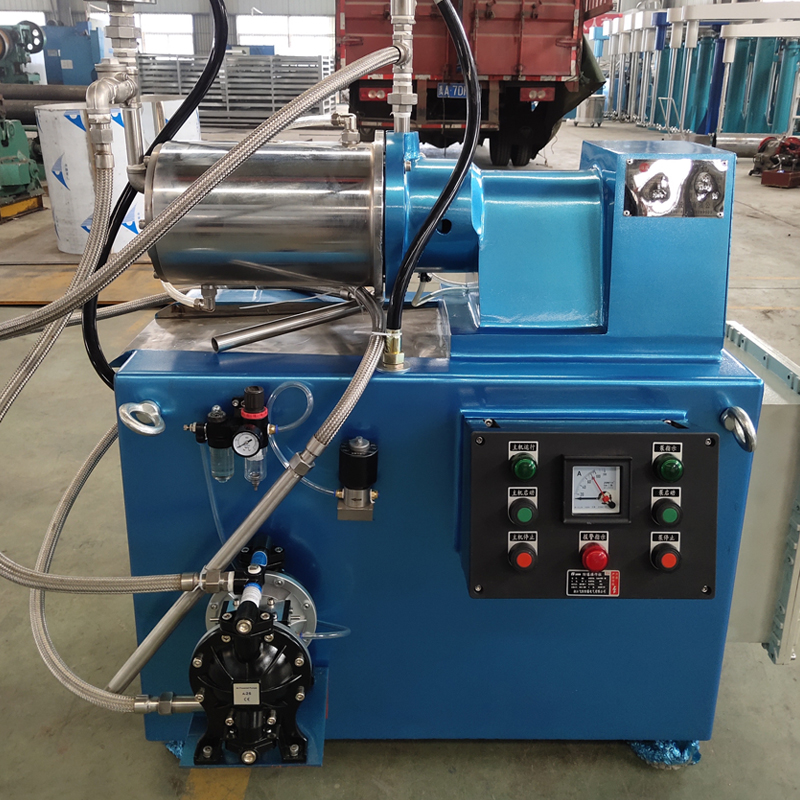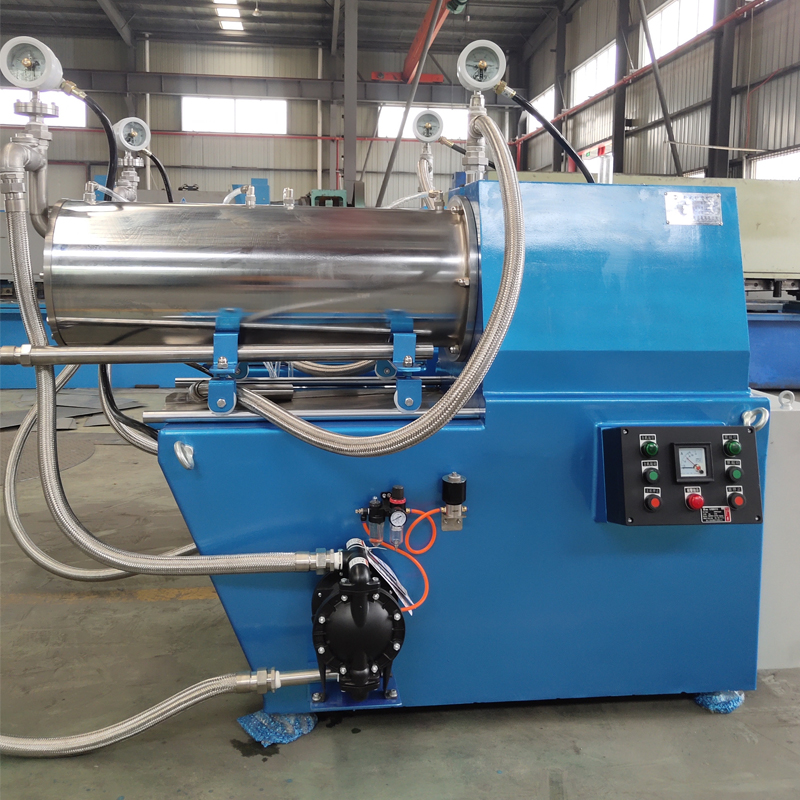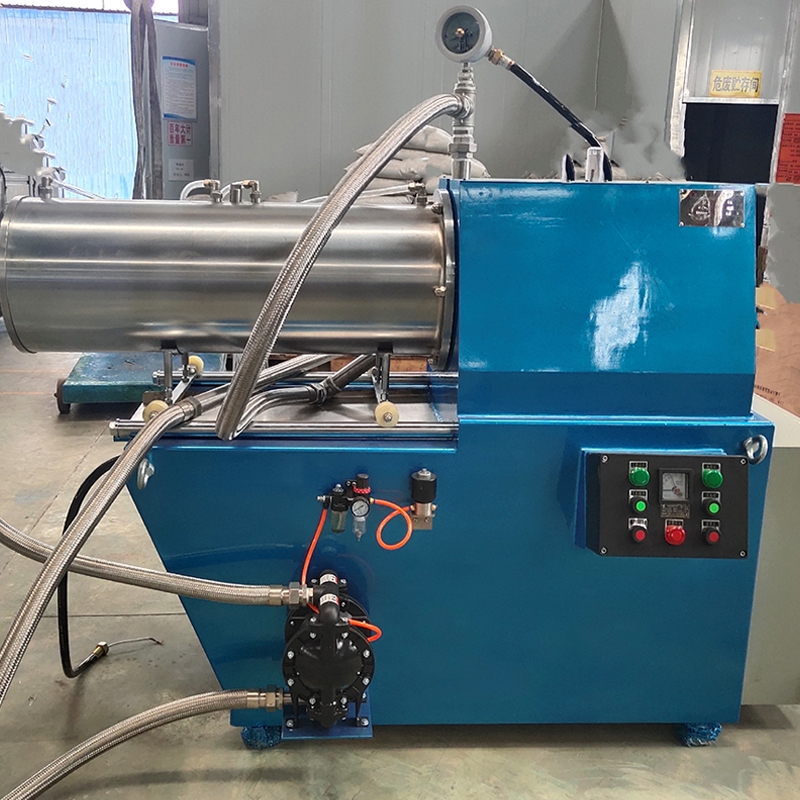 The sand mill is mainly composed of machine body, inner and outer cylinders, disperser group, grinding medium, motor, electrical box and transfer pump. The horizontal sander has advanced planning, closed continuous production, loose grinding, uniform fineness, good quality and high production efficiency. The material is produced in a closed state, which effectively avoids the dry crust of the material and the evaporation of the solvent. Double face mechanical seal, two-layer protection, zero leakage. The new dynamic separation structure makes the discharging more and more smooth, and there are few vulnerable parts. It is equipped with outer cylinder mobile disassembly support, which is very convenient for disassembly and maintenance. The feeding pump adopts gear pump or pneumatic diaphragm pump, with convenient feeding size adjustment and reliable working function. In addition, the horizontal sand mill does not need a special device foundation, and the device position can be changed as needed at any time.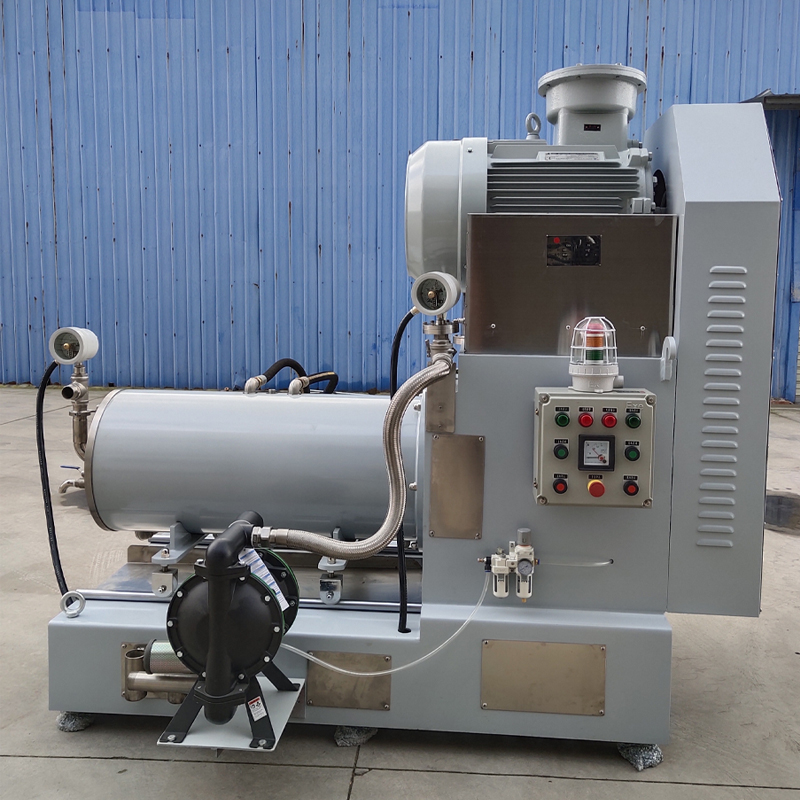 Sichuan Xinghengqing Intelligent Equipment Co., Ltd. is a professional manufacturer engaged in the design, production, research and development of chemical machinery and complete sets of non-standard chemical equipment, serving the coating industry for more than 20 years. The company mainly produces a series of products under the brand of "Hengqing": WSM series horizontal sand mill, high-speed disperser, high-speed dispersing kettle and paint mixing kettle, multi-functional kettle, environmental protection equipment, pulling cylinder, ton barrel, steel structure platform, real stone paint Equipment, complete sets of equipment and chemical equipment such as non-standard atmospheric pressure vessels. The company has rich production experience and can flexibly design and produce various standard and non-standard equipment according to the needs of users. We have highly professional and senior service engineers who will give you the most professional solutions and services. The company's business tenet of customer first, thoughtful service, and high-quality products will definitely become your first choice. We sincerely welcome new and old customers at home and abroad as well as people from all walks of life to come and guide the business.
Contact Person:Qin Dan
Email:siyonajaniyah@gmail.com
Disclaimer: This article is reproduced from other media. The purpose of reprinting is to convey more information. It does not mean that this website agrees with its views and is responsible for its authenticity, and does not bear any legal responsibility. All resources on this site are collected on the Internet. The purpose of sharing is for everyone's learning and reference only. If there is copyright or intellectual property infringement, please leave us a message.